Townhall
Four TownHall Conference Calls per year are scheduled for leaders in the STEM community. The objective of these calls is to convene thought leaders, key voices from across the stakeholder community to present perspectives from industry, government, education and non-profits working on these issues. The TownHall conference calls convene high-level decision-makers within organizations across the public, private, academic and non-profit sectors with the aim of informing and connecting stakeholders by establishing common goals and patterns of excellence.
Town Halls are being Scheduled on Results, Digital Learning, Innovation, 100 Women Leaders in STEM and Entrepreneurship in STEM. Town Halls have been held on STEM Jobs, Workforce Planning, Diversity and Women and Girls. Contact Ted.Wells@STEMconnector.org
Latest Townhall
In 1990, the percentage of women in computing occupations numbered 35%. Today, despite the exponential growth in this sector of the economy, the percentage of women employed in computing is even less: only 26%. Additionally, only 12% of engineers are women.
Solving the Equation analyzes the factors underlying these challenging statistics, and looks at what can be done to make these fields more accessible and desirable for all employees.
Join us for an informative discussion with experts from higher education, industry, and nonprofits about this important issue and learn how educators, employers, STEM professionals, policymakers, parents, and girls can be a part of the solution.
Confirmed Speakers (as of April 20th):
Linda D. Hallman, CAE
Executive Director & CEO, AAUW
For more than 25 years, Linda D. Hallman has made her mark as an association innovator. Before taking the helm of AAUW, Hallman served as president and CEO of the American Medical Women's Association. From 1997 to 2002 she served as CEO of the American Horticultural Society, and from 1988 to 1997 she held virtually every leadership position with the American College of Health Care Administrators. A native of Washington, D.C., Hallman received her bachelor's degree in music education from Indiana University in Bloomington, Indiana, and her master's degree in organizational management from George Washington University in Washington, D.C. In 2013, she was recognized as one of 100 Women Leaders in STEM by STEMconnector
Esra Ozer
President, Alcoa Foundation
As president of Alcoa Foundation, one of the largest corporate foundations in the U.S., Esra oversees all strategic grant making in alignment with Alcoa priorities, and is responsible for driving employee engagement through global volunteer efforts. Previously, Esra was Director of Executive Communications, responsible for driving the communications activities of Alcoa's Chairman and CEO, including speechwriting, thought leadership, stakeholder relationships and briefings, and executive communications. Prior to joining Alcoa in 2008, Esra was Senior Director of External Relations at Siemens Corporation, where she led U.S. media relations and issues management. Esra is a graduate of the SI Newhouse School of Public Communications at Syracuse University.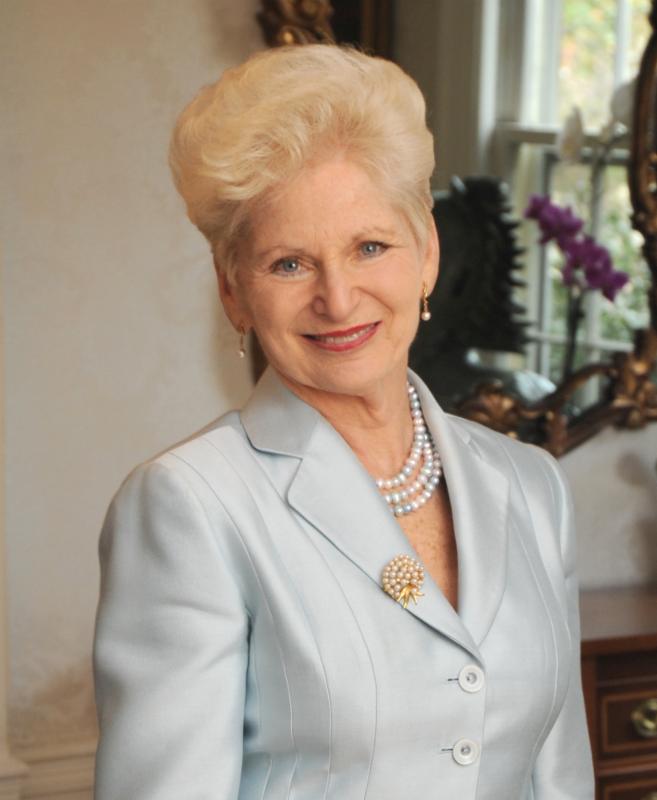 Edie Fraser
Chief Executive Officer, STEMconnector / Million Women Mentors
Edie Fraser is CEO of STEMconnector and Million Women Mentors. She is also Vice Chair of Diversified Search. The STEM mission is to bring Education, Research, Resources, Best Practices, Communications and Outreach - and resources, including the STEMconnector® web site,
100 CEO Leaders in STEM
,
100 Women Leaders in STEM
,
100 Diverse Leaders in STEM,
STEMdaily, EdTech Weekly
Report and more. STEMconnector works with business, academia, government and non-profit organizations and media entities. Key Councils of STEMconnector® include the STEM Innovation Task Force (SITF), STEM Innovation Task Force and the STEM Food & Ag Council, and STEM Councils. STEMconnector® covers 6600 organizations and have c. 136 paid members. Million Women Mentors
is a movement to change the numbers of women advancing in STEM careers. Edie has won 48 major awards in Leadership and Innovation, Diversity and Women's Leadership, Entrepreneurship, Communications. She is the first woman to serve as Chairman of the World Affairs Council DC.
Robert Denson
President, Des Moines Area Community College (DMACC)
Chair, STEM Higher Education Council (SHEC)
Rob Denson was appointed the 4th President of Des Moines Area Community College (DMACC) on November 1, 2003. He is the first native-born Iowan to be President of DMACC, a comprehensive community college serving 37,000 credit and 32,000 non-credit students annually in 153 program and certificate areas. He graduated from Law School at the University of Florida in 1979 and was an Associate University Attorney for 3 years before operating his own law practice for 16 years. In 1996, he became Assistant to the President and Dean for Institutional Advancement at Santa Fe Community College in Gainesville. In 1998, Rob returned to Iowa as President of Northeast Iowa Community College in Calmar, Iowa.
Anne Wintroub
Director of Social Innovation, AT&T Foundation
As Director of Social Innovation for the AT&T Foundation, Anne Wintroub specializes in education and workforce development. Previously, she was the Director of Citizenship and Sustainability for AT&T California, and managed a wide array of corporate social responsibility initiatives. She was previously the Deputy Director for the San Francisco Public Library Foundation and the Director of Communications for KQED Public Broadcasting, the highest rated public broadcasting station in the country. She also supervised national promotions for the PBS Kids literacy series Between the Lions (WGBH). Anne received her M.A. from New York University and her B.A. from UC Davis.
Bettye H. Smith
Director - Engineering & Technology, Lockheed Martin
Bettye Smith is the Director, Functional Strategic Planning & Integration for the IS&GS Engineering and Technology (E&T) organization. Bettye joined Lockheed Martin as a systems engineering manager and advanced through a series of increasingly responsible leadership positions including Technical Director, Software Engineering Director, Ethics and Business Conduct Director and Information Technology (IT) Program Director. Beginning her career as a software systems engineer for various radar and communications systems, Bettye served in a variety of technical and management positions at Nichols Research and Westinghouse. Bettye earned her master's degree in electrical engineering from the University of Maryland and received a bachelor's degree, also in electrical engineering, from Southern University and A&M College.
Christianne Corbett, M.A.
Senior Researcher, AAUW
Christianne Corbett is a senior researcher at AAUW and primary author of AAUW's new research report, Solving the Equation: The Variables for Women's Success in Engineering and Computing, as well as AAUW's 2010 report Why So Few: Women in Science, Technology, Engineering, and Mathematics. Before coming to AAUW, Christianne worked as a legislative fellow on Capitol Hill and as a mechanical design engineer in the aerospace industry.
Lorena Fimbres
VP & Chief Business Development Officer, STEMconnector / Million Women Mentors
Lorena's role includes growing and servicing a strong and strategic network of members and sponsors for both STEMconnector® and Million Women Mentors. Lorena is also responsible for the SC and MWM brands development and implementation. Lorena is the creative and executive director behind the 100 Leaders in STEM series, a platform that brings together Fortune c-suite level executives to discuss the future of the economy and jobs from a STEM talent perspective. 100 Leaders in STEM works by cycles starting with the release of a publication and a year of back-to-back events to elevate the conversation. Three issues have published: 100 Women Leaders in STEM; 100 CEO Leaders in STEM and 100 Women Leaders in STEM. To date, over 250 leaders have been recognized across 130+ corporations. Lorena and her team are currently working on publishing the 100 CIO/CTO Leaders in STEM (July 22, 2015) and the second edition of the 100 CEO Leaders in STEM (November 10, 2015). Other publications include The American Institute of Architects´ Small Business Resource Guide: Contacts to Contracts and the 2011 Women´s Business Leadership Tribute, sponsored by Adecco. Lorena received her BS Business Administration from Tecnológico de Monterrey.
Past Townhalls